Bolted Shelving is easy to assemble and requires little space. Bolted Shelving is built up using uprights and shelves, connecting both with bolts and nuts.  This Bolted Shelving system can carry 100kg per shelf (UDL) and support a variety of accessories for various applications.  Bolted Shelving can be manufactured in Pre Galvanized Steel, Galvanized Steel, or powder coated in various colors.
Benefits
Easy installation
Fully adjustable
Customisable to fit warehouse space
Ideal for small warehouse areas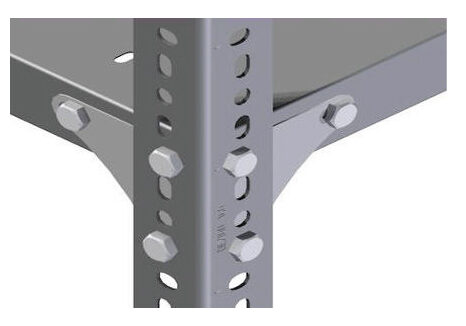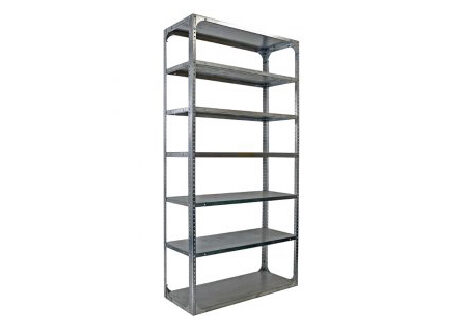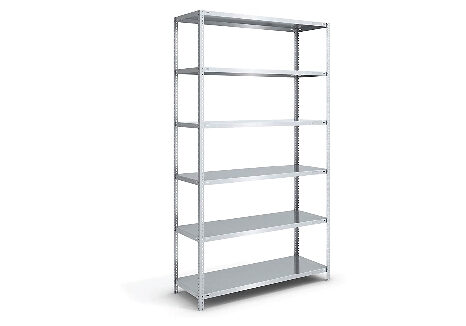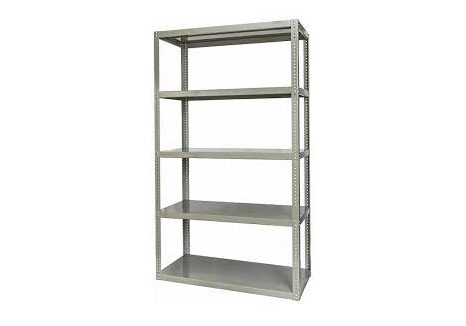 Boltless shelving is built without the need of nuts and bolts making assembly easy and efficient. Boltless shelving can be used in a variety of ways as it is effortless to move and adjust each unit and shelf to your specific needs. The max carrying capacity is 100kg (ULD) for the light system and 200kg (ULD) for the heavy-duty system. Boltless shelving consists of uprights, shelf supports, wooden shelves or steel shelves. Bolted shelving can be manufactured in Pre-Galvanized Steel, Galvanized Steel, or powder coated in various colours.
Benefits
High quality
Fully adjustable
Ideal for garages, sheds, workshops, warehouses and shops
Solid structure, easy to assemble and stable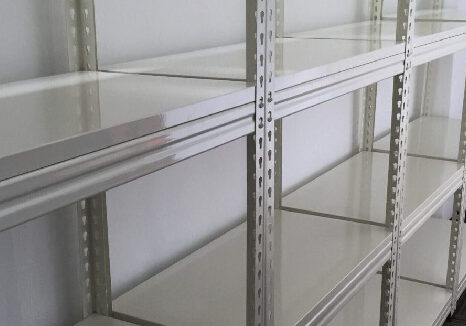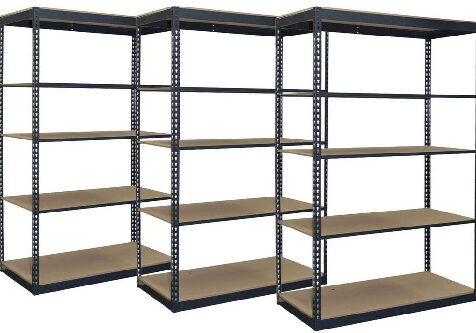 A gondola shelving unit is a steel display fixture designed to easily display merchandise in a retail store. Gondola shelving units are designed to be easily assembled and disassembled, which allows them to be moved around the store as needed.
One of the significant benefits is that it allows retailers for any industry colour and sizing capabilities. Gondola shelving units can be customized to fit a specific industry's requirements, whether for convenience stores ,pharmacies and retailers.
With this flexibility, retailers can customize the look of their store to fit the image they are trying to portray. As a result, retailers can have a more organized and clean-looking store that appeals to customers.
Benefits
Saves space
Convenient to assemble
Flexible retail display shelving
Create an attractive retail display
Cost effective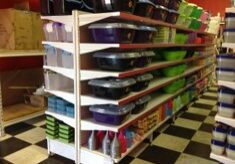 Mobile Shelving creates space in a confined working environment. This lockable unit allows for the safekeeping of confidential information.
Available in a manual, mechanical, or electrical base as well as a variety of colour and a choice of with or without wooden cladding to suit your personal preference.
The mobile shelving system also offers side-to-side and back-to-back modules. The shelving is available in multiple configurations designed to your specific requirements.
Easy to extend for future growth and relocate if required.
The system includes mobile bases with flanged steel wheels which are located on steel tracks with the shelving situated on top of the mobile bases.
 Benefits
Save on space – potentially double your storage capacity
Protect your items – a sealed block when shut, Movibloc keeps the dust out!
Versatile shelving – 25-mm level intervals ensure you get the right-sized shelf
Easily classify your articles with a range of filing accessories
Security locks guarantee access is restricted to authorised personnel