Based on the same principles of the patented Racklock racking system, Mini Racking offers the same technology, but in a lighter capacity.
Ideally suited for lighter, yet bulky applications, this system utilises the same End Frame and Beam principles but in smaller section sizes and thicknesses, thus reducing material content and cost.
Benefits
A cost-effective solution for storing products of a lighter nature
Easily adjustable storage levels
Various decking media are available
A user-friendly and light product to assemble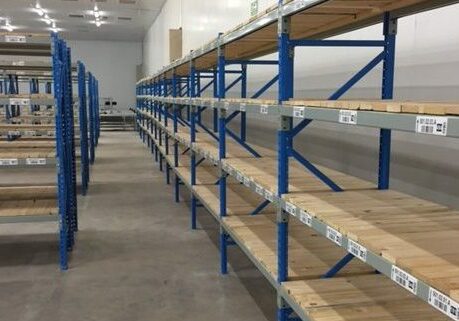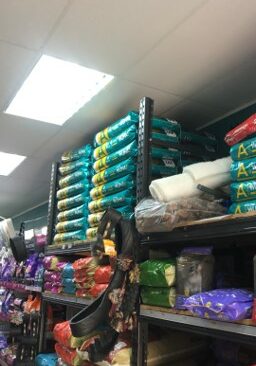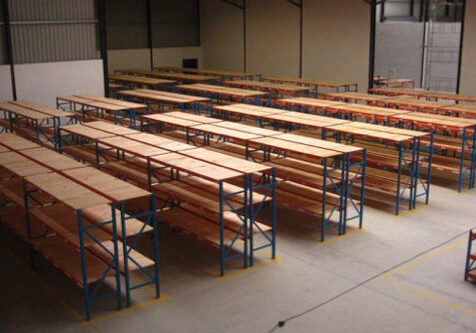 Storage system for manual picking of products following the "man-to-product" principle. The longspan shelving is designed for warehouses where goods are deposited and removed manually from shelves. This system also makes optimal use of warehouse height, as the higher levels can be accessed mechanically by devices that lift the operator to the required height (stacker cranes or order-picking forklift trucks) or via gangways located between shelves.
Advantages of the Longspan Shelving storage system:
Strong: It is the most robust picking system in the market, enabling mezzanines and multi-tiers to be dimensioned on the shelving system itself.
High load capacity picking system
Agile: Longspan Shelving is easy to assemble and to replace/add components.
Adaptable: Wide range of bays and shelf depths.
Direct access to all unit loads stored and visualisation of all products.
Easy adjustment of beam levels every 50 mm.
Steel or wooden decks.
A variety of accessories to suit any storage needs: dividers, garment hanging rails, wire mesh shelves, and more.
To maximise both floor and height space, mini-load and narrow aisle installations aided by order-picking machines can be implemented.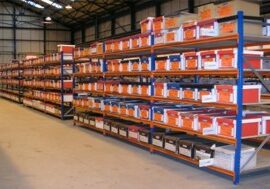 What is Pallet Racking?
Pallet racking is the most common form of racking.
It is a dynamic system that can be altered and reconfigured as your business and warehouse requirements change. Pallet Racking is simply a set of frames and beams that allow us to increase the storage capacity within a warehouse.
Each beam level with a pallet racking system can be adjusted vertically in increments of approximately 100mm. It is possible to combine this with a handpicking area at lower levels. Frames and beams are available in a wide range of different sizes.
When we need to optimize the available space and increase the storage capacity in a warehouse quickly and cost-effectively, pallet racking is almost always the best solution in terms of price and usability.
Pallets are loaded directly onto the system using the appropriate handling and lifting equipment.
The design of the pallet racking depends on:
The characteristics of the building
The type and size of pallets and load to be stored
The lift trucks and forklifts that will be utilized with the racking system
Pallet Racking is widely available in the market and can be easily sourced and installed.
Simple, Versatile, Effective: Pallet racking is the most popular type of racking system. It can be configured to suit any kind of space, stock, and pallet size.
When most of us think and talk about industrial racking, what we normally have in mind is Conventional Pallet Racking, which is also known as APR (Adjustable Pallet Racking).
Benefits:
Pallet Racking allows the direct access to all pallet positions at any given time and can be used with standard forklift trucks in a wide range of environments.
Space-Saving
Cost-Effective
Reduces Damage to Stock
Supports Regular Stock-Rotation
Addition and Expansion are Easy
Easily Assembled and Disassembled
Improves Order Fulfillment Efficiency
Allows Access to All Pallets/Stock Locations
Adaptable to any type of Stock, Pallet Size or Space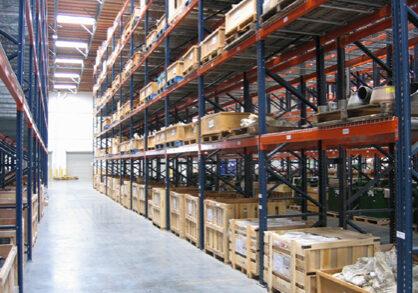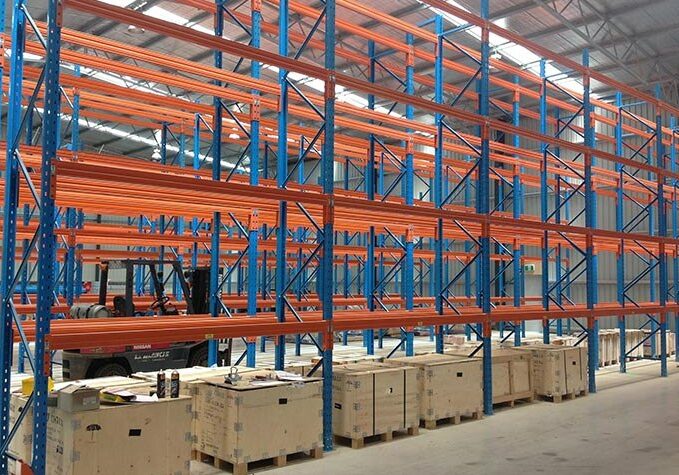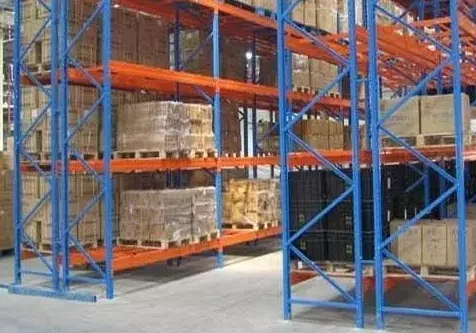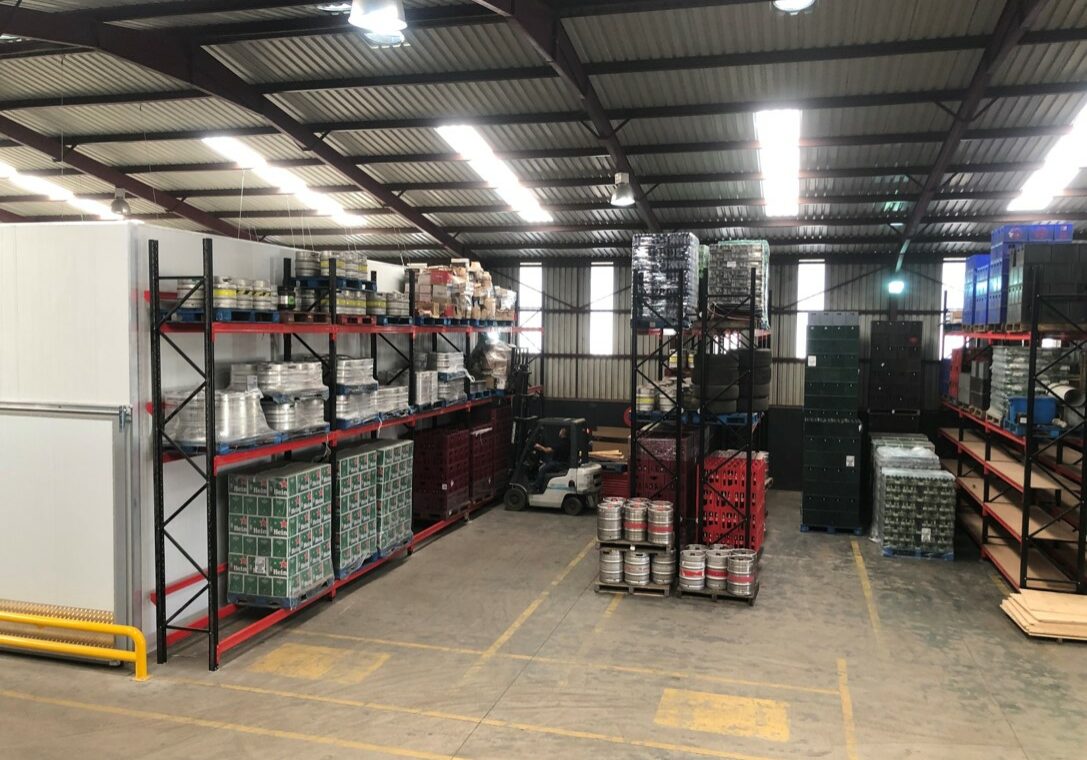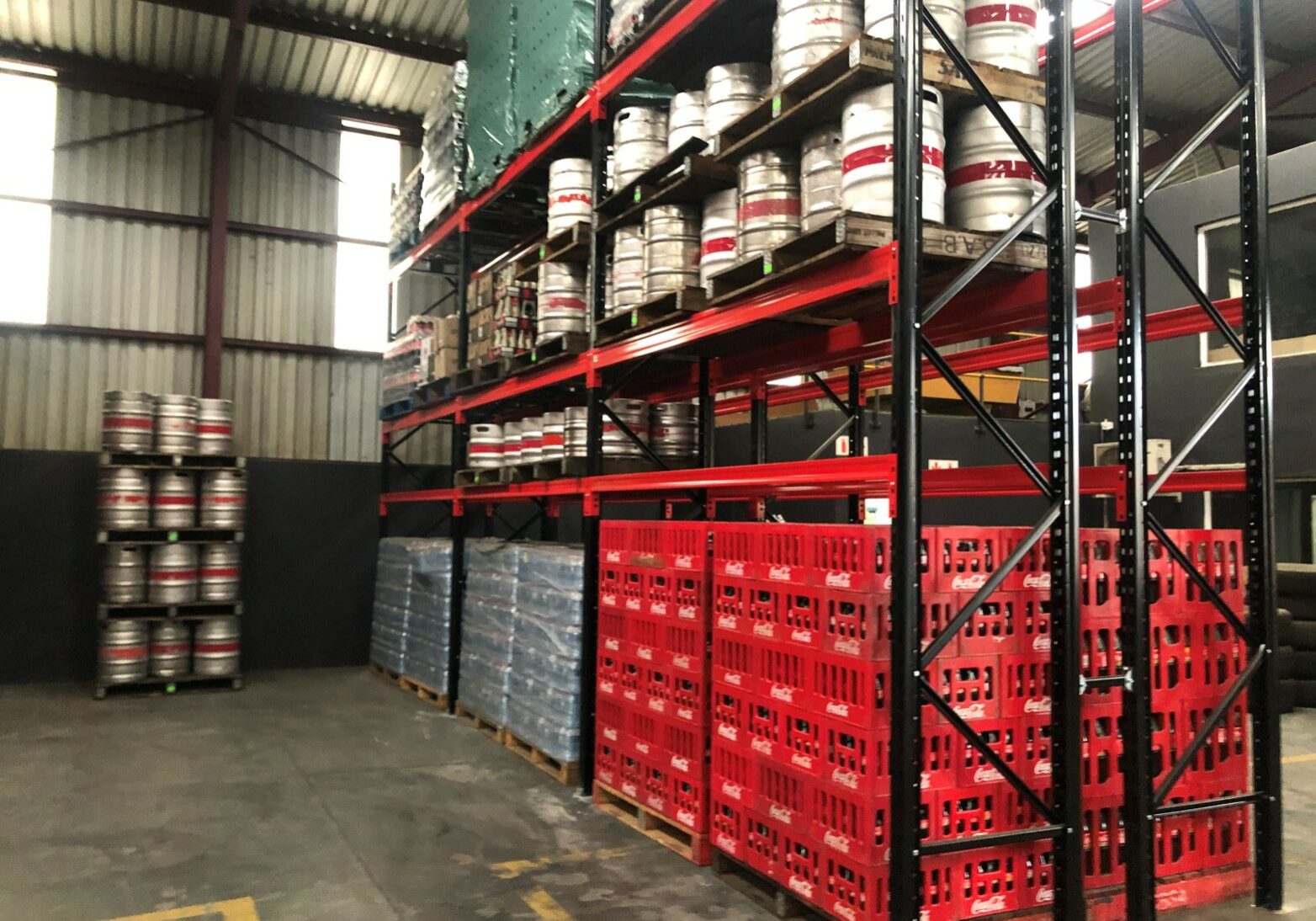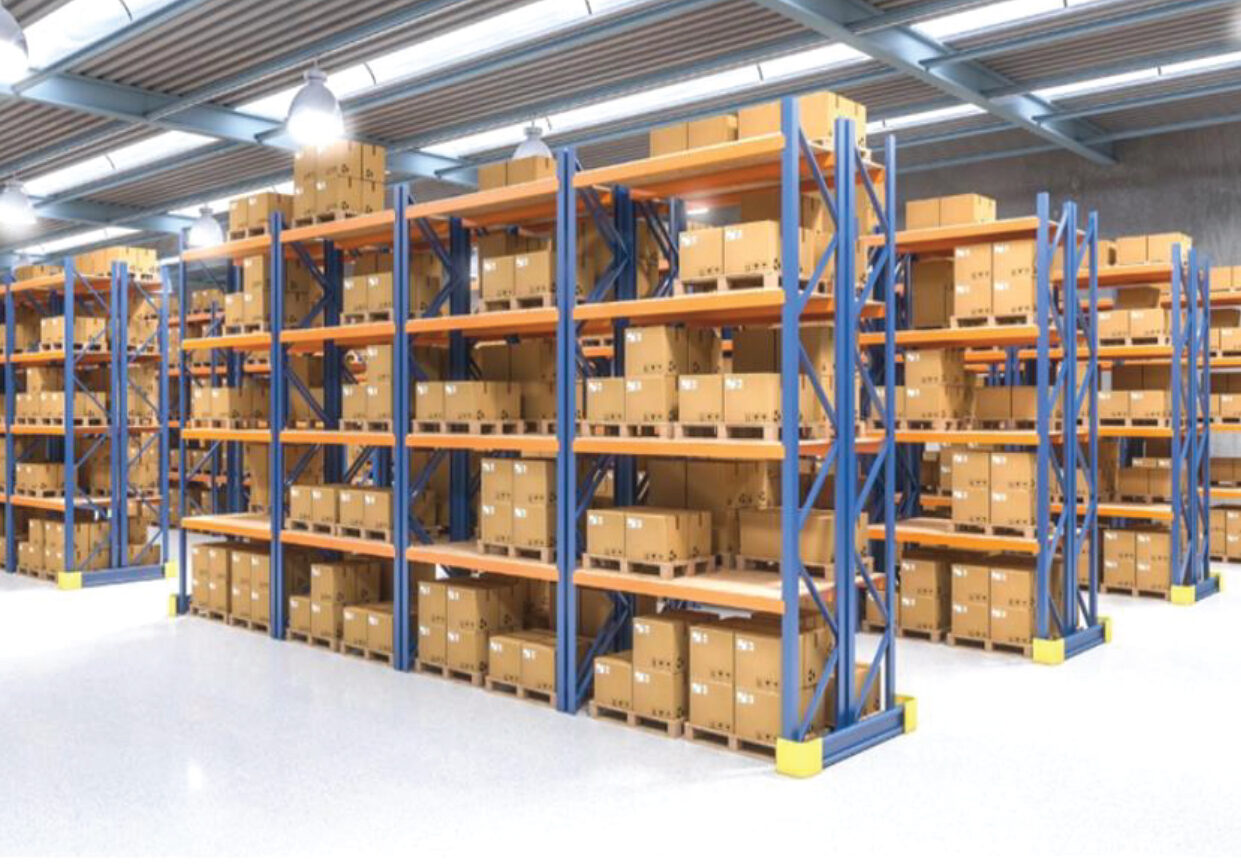 Pallet Flow Racking, or 'Pallet Live Storage' is ideal if you operate a First-in, First-out (FIFO) goods storage setup. With this system you can use up to 60% less space than if you were to use conventional pallet racking.
Our Pallet Flow system offers a dynamic storage solution with integrated conveyor modules to suit most pallet types and sizes. It's well-suited for the drinks industry or as a buffer storage facility in manufacturing.
Pallets travel smoothly on full-width or twin-track rollers. While the front pallet is removed on the front side of the rack, the rear pallet is held back. Pallet movement is always safe and smooth thanks to automatic braking, along with a combined load guide and end-stop unit.
Benefits
Dedicated load and retrieval means only two forklift truck aisles are required
Uses up to 60% less floor space than conventional pallet racking
FIFO operation – for automatic stock rotation
Faster, more efficient warehouse picking speeds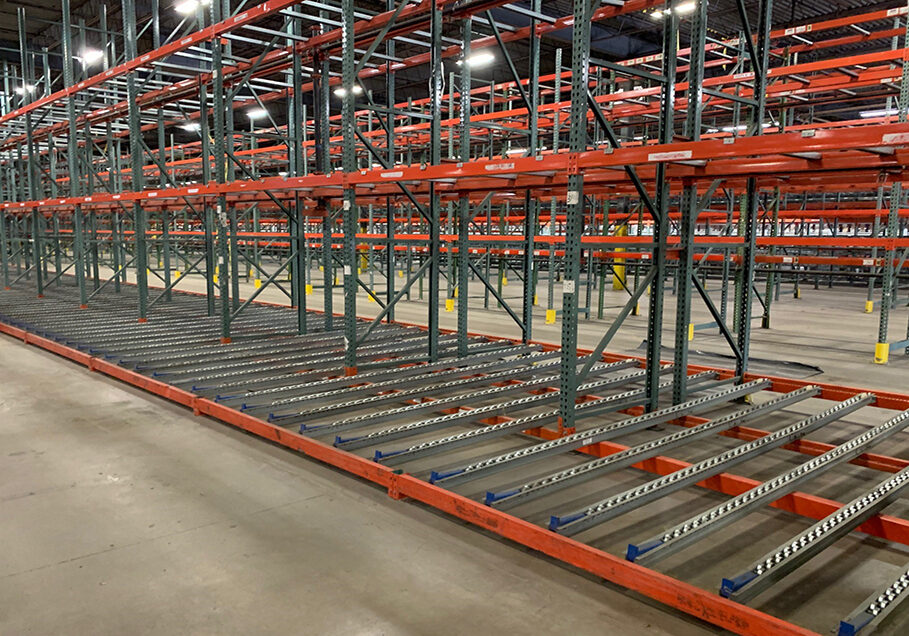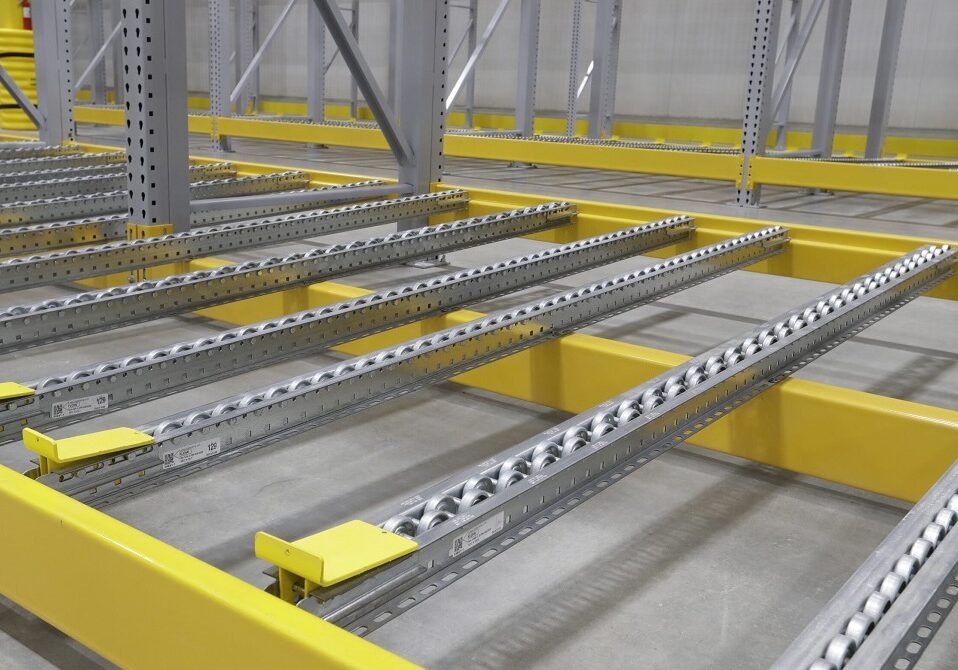 Push-Back Racking is a live storage system for the accumulation of pallets, just like the Live Pallet Racking FIFO system but designed for LIFO-type load management (last pallet in, first pallet out).
Push-back racking for pallets has a single loading and unloading area, at the front of the structure, and the unit loads are stored by pushing the previous ones toward the back of the rack.
Depending on the movement system used to move the pallets, there are two types of Push-Back Racking:
Push-back with shuttles: In the system with shuttles, each pallet, except the last one, is deposited on a shuttle, which moves on rails with a slight incline.
Push-back with rollers: The pallets are moved by means of roller beds fixed to the structure with a slight incline.
Benefits
Increased capacity
Faster material handling
Less maintenance & rack repairs required
Improved safety
Reduced cost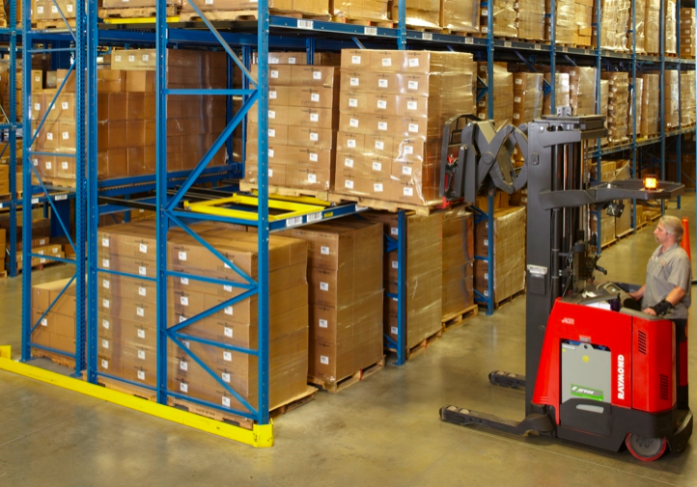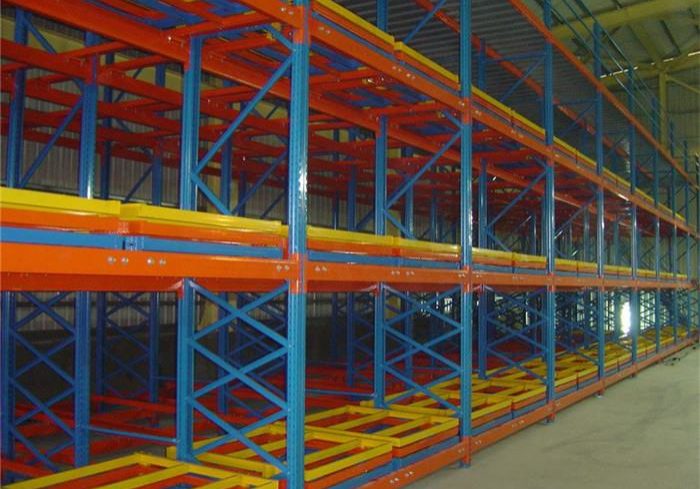 What is Drive In rack system?
Drive In racking is a storage solution with extremely high density.  Aisle space is minimized to increase the number of stored goods, so forklifts move directly into the rack for loading and unloading. Each level has guide rails to guide and place the pallets inside the system.
The system is designed for single-size pallet warehouses and efficiently manage using the LIFO (Last In First Out) method.
Structure of Drive In racking
Drive In pallet racking includes 8 basic components:
Upright frame: Bear for the whole system.
Horizontal brace: Disperse force between the upright frames.
Top beam: Connect between 2 upright frames, because there is no beam.
Batter brace: Support top beams connect upright frames.
Footplate: Connect the upright frames to the floor and keep the system steady.
Guard rail: Protecting the system from collisions.
Support arm: Bear the pallet weight and disperse force to the upright frames.
Pallet rail: Support to keep pallets stable
Benefits
Use up to 70% of the warehouse area.
Extremely high-density storage.
Suitable for storing a large number of homogeneous products
Great solution for warehouses where one or few products are kept
Rack assembled with bolts, easy to change the structure, move, or upgrade as needed.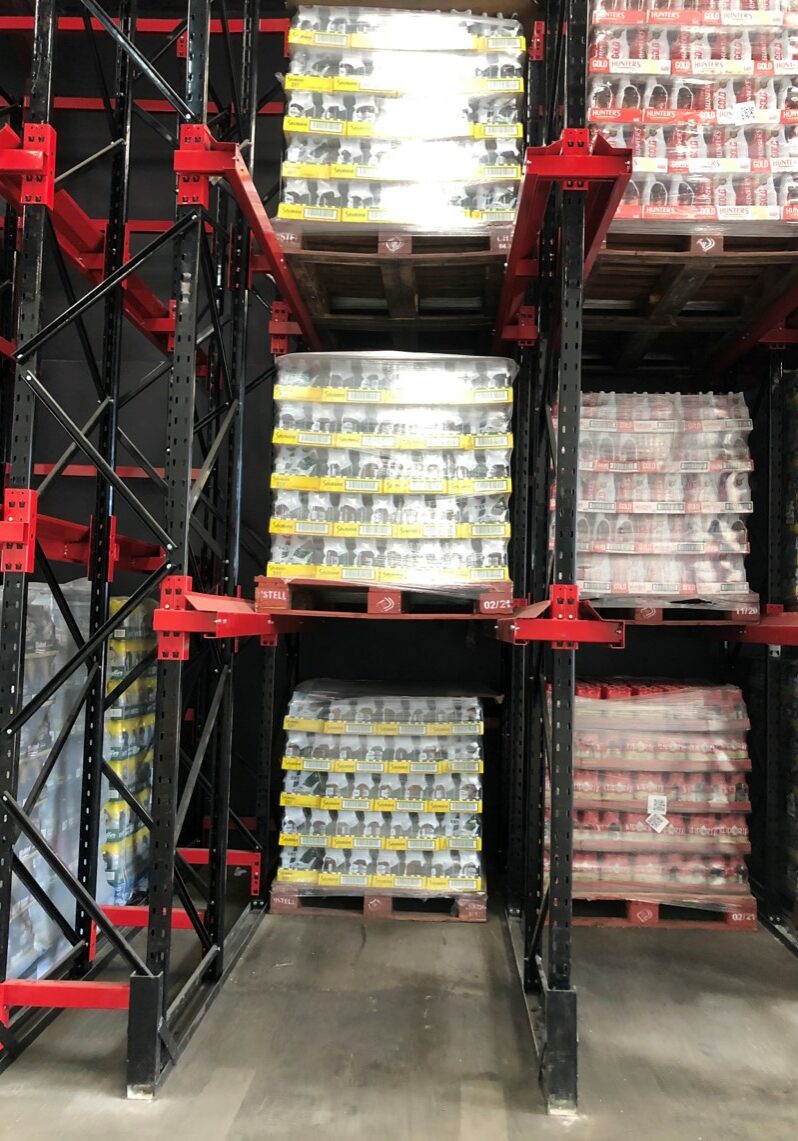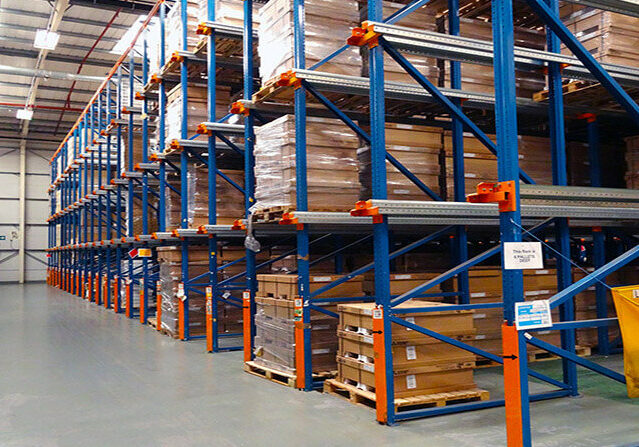 Cantilever racking is a heavy-duty storage system designed to store long, bulky or awkward materials that are often hard to store due to their shapes or lengths. Cantilever doesn't have vertical posts on the front, it is free of obstructions. It uses the following components to complete the system:
Bases are the anchor of the cantilever system. They connect directly to the uprights at the base to act as the main stabilizing component.
Upright columns are the upright structure that the bases, arms and braces attach to form the cantilever rack system. Uprights can be used for both single and double-sided systems.
Arms connect to the uprights and extend out to create a level to store materials on.
Braces are used to secure upright columns together to provide both horizontal and diagonal support and stability.
Wire decking can be used on top of the arms as a wire shelf.
Benefits
Infinite height, width and capacity combination to fit any area
Open front that is free of obstructions for easy forklift access
Easily expandable
Stores tubes, bars, pipes and other long, heavy or awkward items
Can store heavy-duty and long materials and products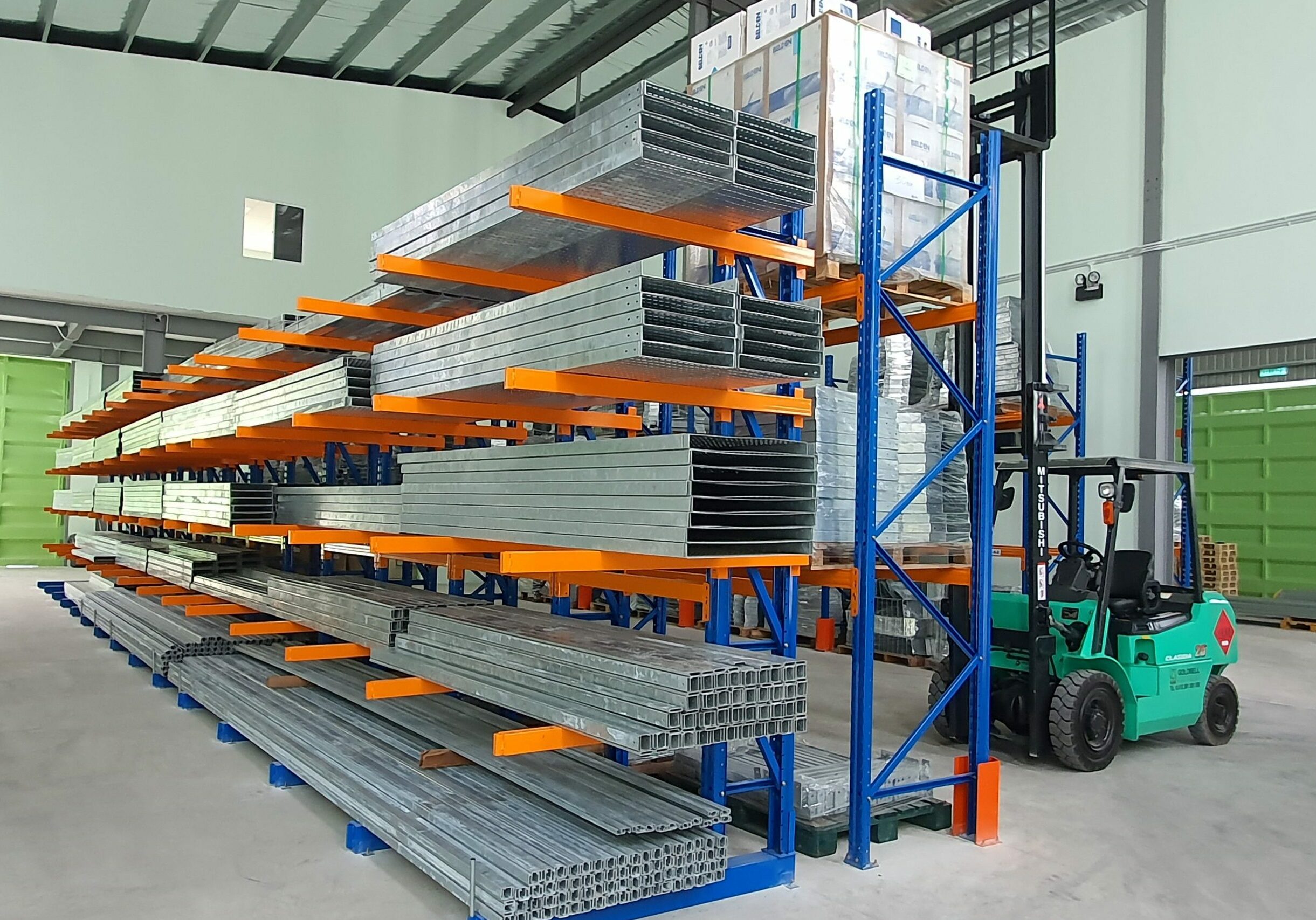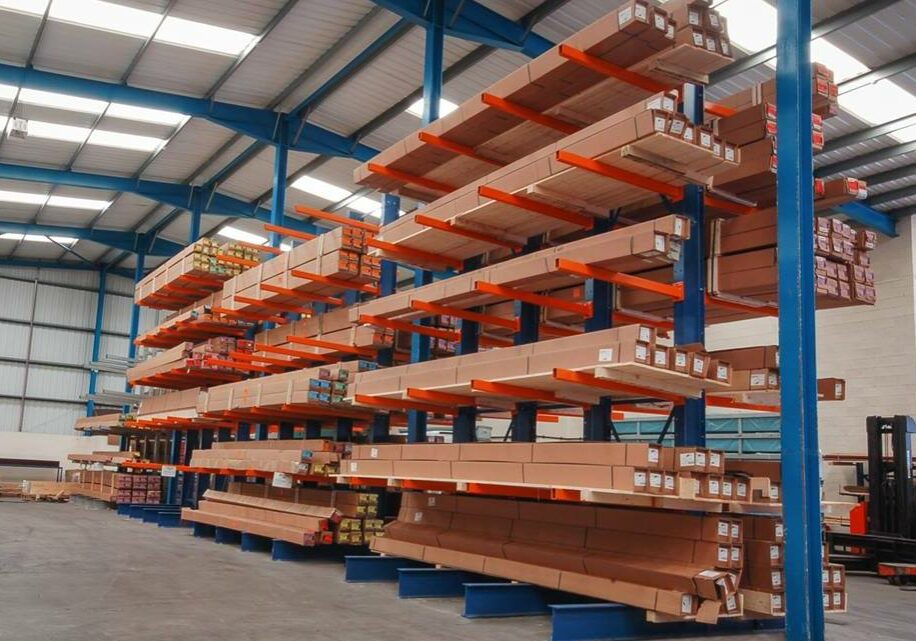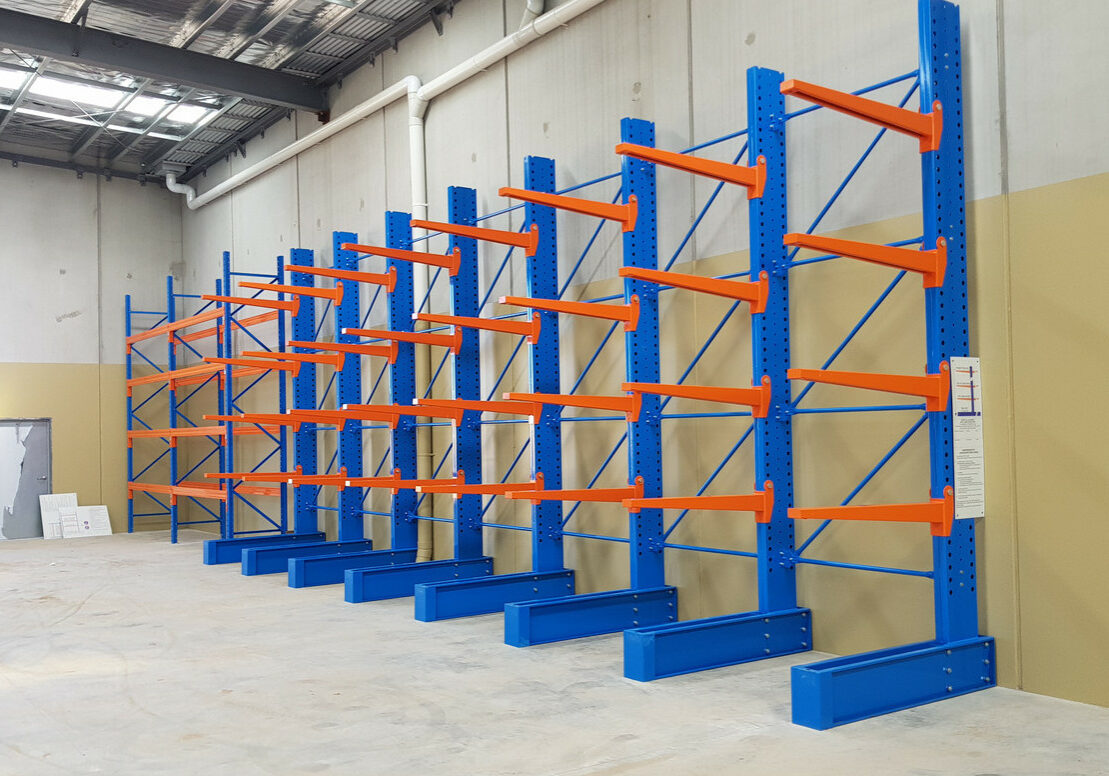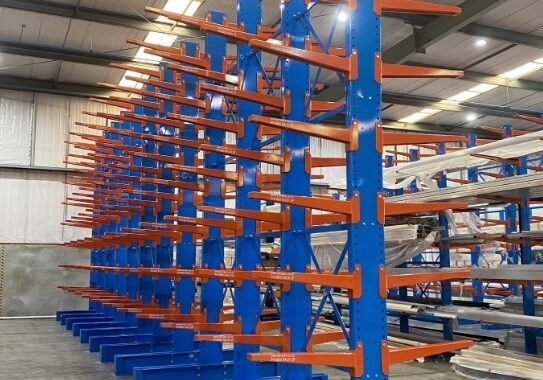 The Carton Flow Rack system, also called Carton Live Storage, permits high-density storage of cartons and light products, leading to savings in space and improved stock turnover control.
As with the live pallet racking system, perfect product rotation is ensured in this picking system by also following the FIFO (First in, First out) system, and interference is avoided by differentiating between the loading and unloading areas.
The Carton flow racking system reduces distances covered in the warehouse and saves operating time, so it perfectly adapts to warehouses with a large volume of manual picking operations.
Benefits
Operates on a first-in-first-out basis
Gravity feed (low maintenance)
Increased picking performance
Easy access (loading and picking)
No energy consumption
Accurate control of stock rotation
Tailor-made to suit consumer requirements
Maximizes floor usage and efficiencies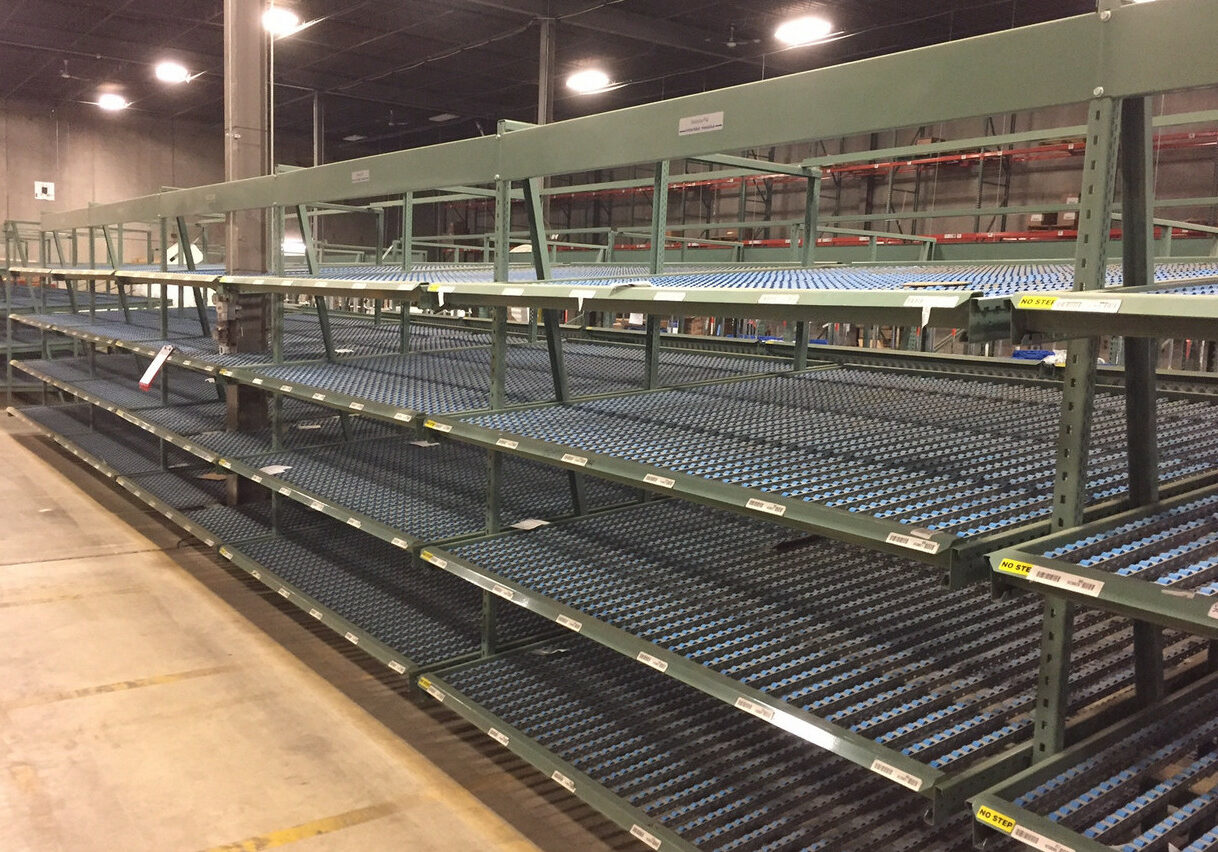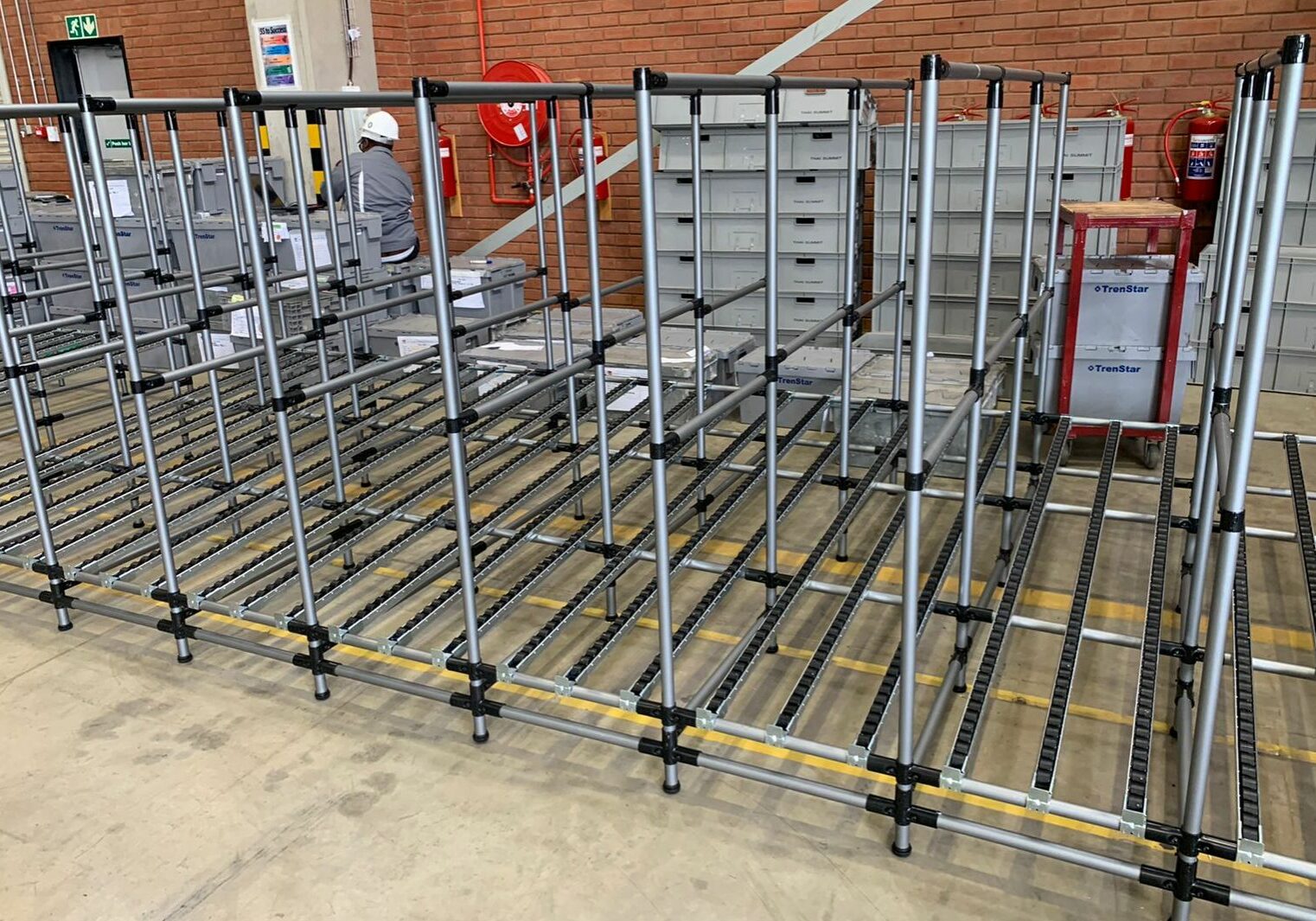 Galvanized racking is a perfect solution for storing products in exposed environments, such as outdoor areas, freezers, and cooler storage rooms.
Economical galvanized storage racking has an extended shelf life than regular pallet racking since it does not deteriorate as fast. Fewer repairs, and replacements, as well as re-coating and repainting.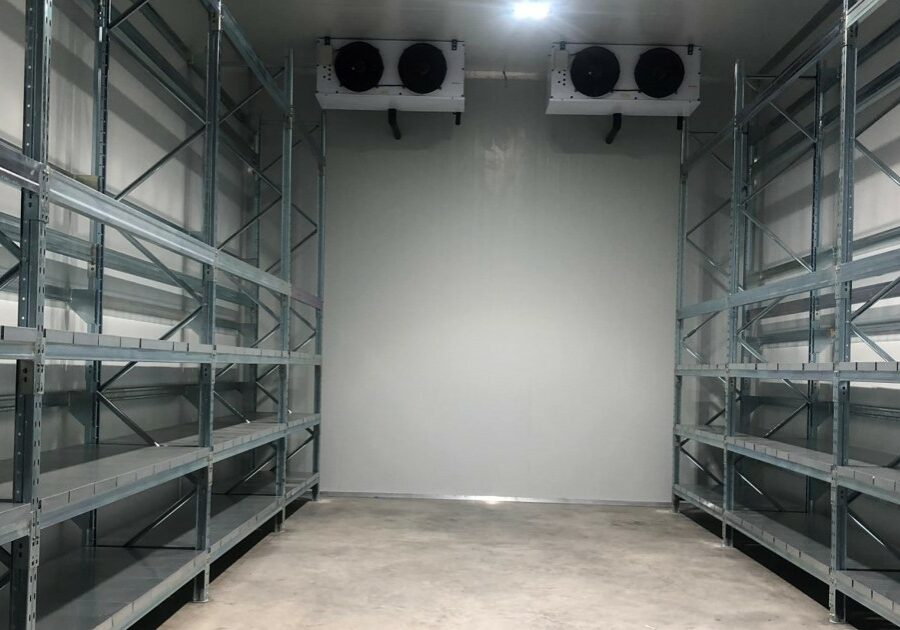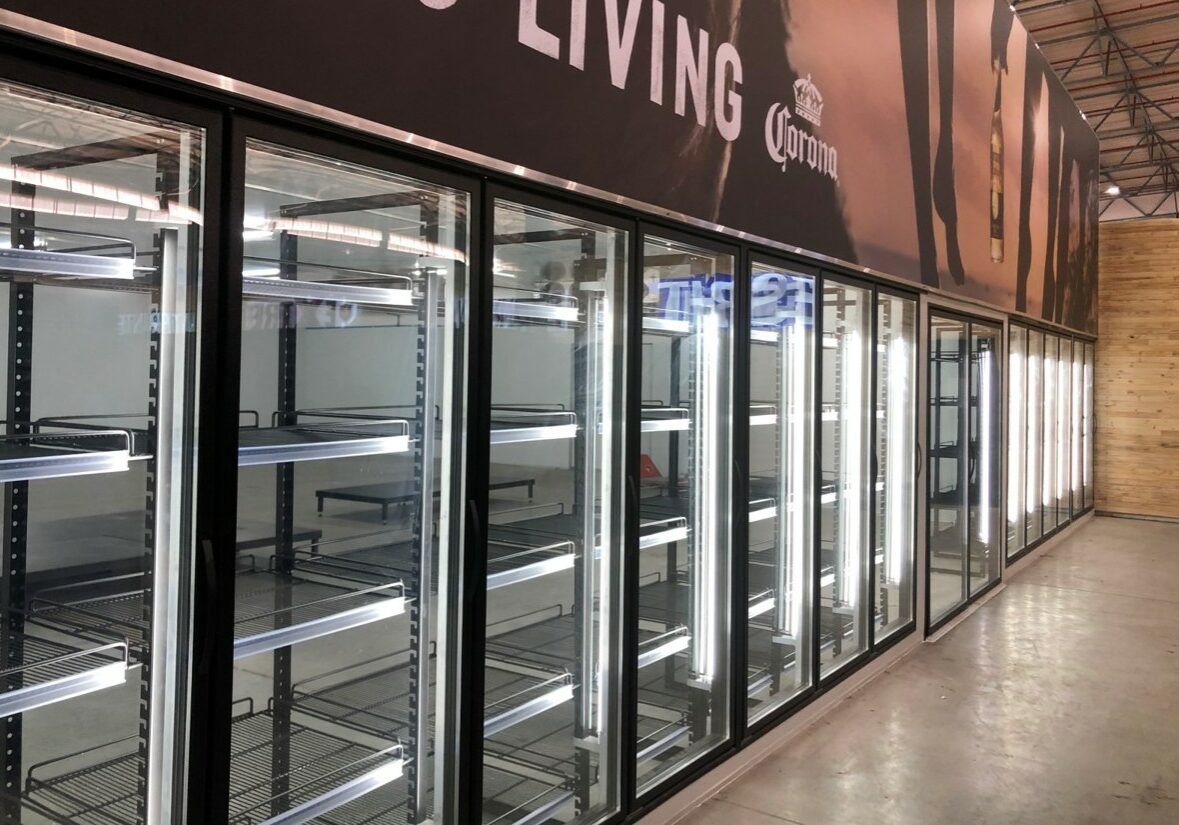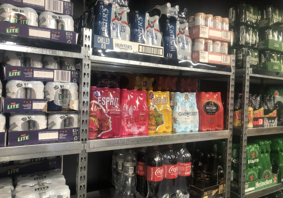 Types of Static Rack
A static pallet racking is a racking system built to handle unmoving or static loads. These are made to act more as shelves to products and can carry heavy loads. It provides easy access to the shelves and all of the products and is one of the most common types of racking. Static pallet racking can carry a variety of goods at the same time due to their adjustable heights and shelving.
Rolled Form Pallet Racking – The most popular sort of static racking is this one. It's a medium to heavy-duty rack that can handle a lot while readily customized to your warehouse's specifications. The racks are made from steel and then painted or hot-dipped in galvanizing for corrosion resistance.
Structural Pallet Racking – This type is the heavy-duty version of rolled-form racks. They're made from structural steel I-beams and C-channels and painted or hot-dip galvanized for corrosion resistance. They're more expensive than rolled-form racks, but they can handle more weight and impact.
Drive-in Racks – These are used to store pallets more densely. Pallets are stored behind one another, limiting access to each pallet, but creating greater storage density.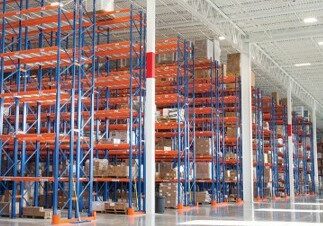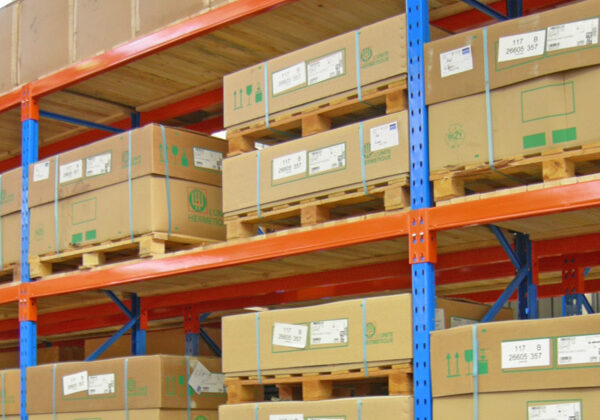 What is a high-bay warehouse?
A high bay warehouse is a warehouse with racks, or more precisely, a storage system with high racks. It can have a height from 12 to a maximum height of 50 meters. This results in high space utilization and storage capacity for a few hundred to tens of thousands of pallet spaces. High-bay warehouses - also called HRL for short - are usually steel structures.
Benefits
Low use of personnel
Optimal use of space and area
Fast storage and retrieval of goods
Direct access to individual pallets
Easy adaptation to changed product assortment
Several possible uses and combinations with other systems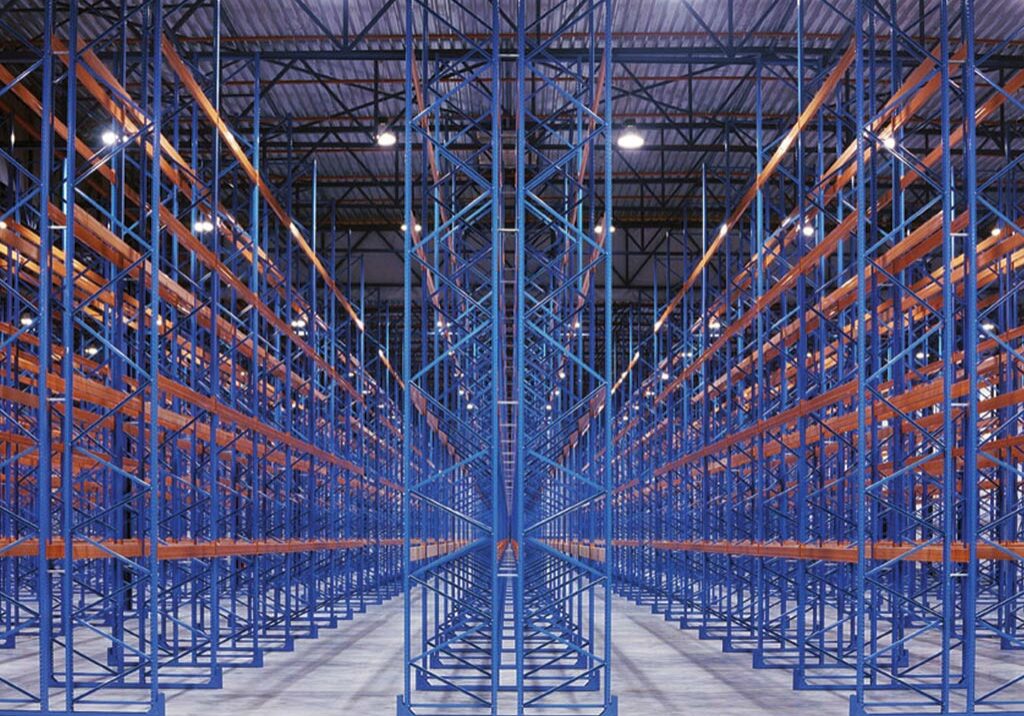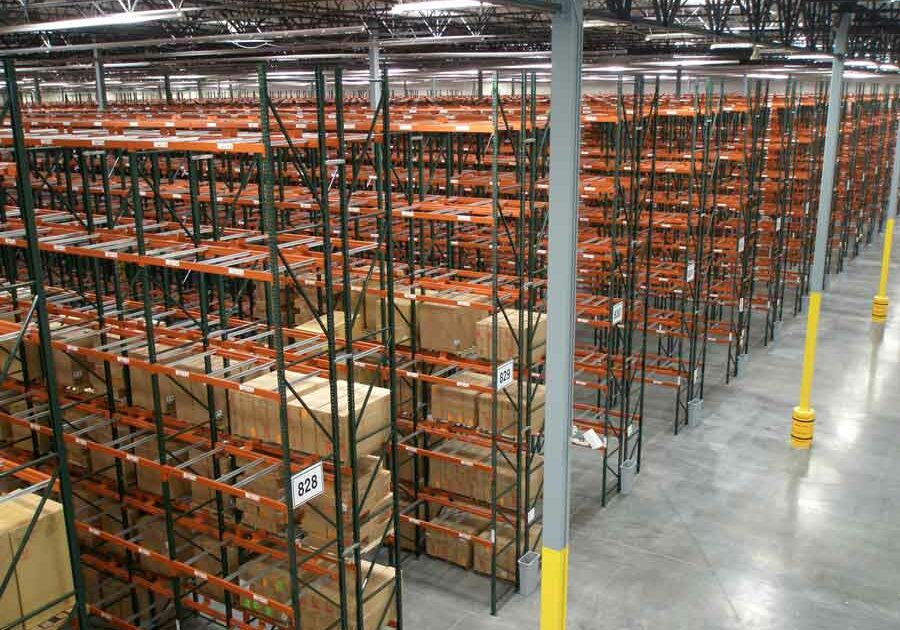 Why should you use Racking Protection?
Racking protection can have lots of advantages, starting with the obvious benefit that will come from a lower rate of damage being caused to the framework of your storage. The machinery that is used to handle pallets in a warehouse is heavy, powerful and has the potential to ding, dent, or entirely destroy rows of racking. This is not a risk you have to take with pallet-racking upright protectors in place.
Solid steel racking and shelving decking are supported on the beams with the vertical edge also being engaged, which enables both beams of a single level to be joined. All of this gives the racking greater rigidity.
Wire decking is a common pallet racking accessory. It is made from a metal mesh designed to fit securely between the front and rear rack beams. It forms a foundation for placing inventory, most often non-palletized products, cases, and cartons, preventing items from falling through the rack. The mesh design is unique because it allows water and light to pass through vs. solid surface products.
Timber decks can be supplied in two options: open or closed boarded. They are highly resilient, making them suitable for heavy-duty racking and shelving decking applications but are also suitable for the storage of small, lightweight pallets.